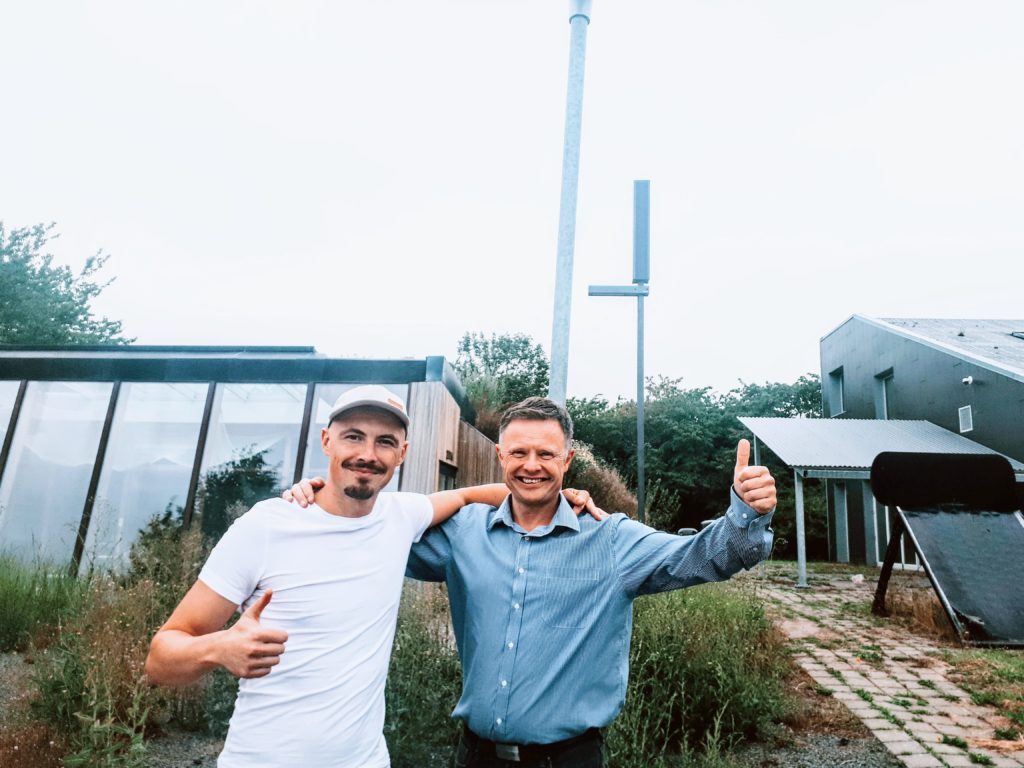 New Entrepreneur (NE)
Name & surname: Jānis Berzins
Country: Latvia
Sector of activity: Construction sector and real estate
Have you already started your business? Yes.
Name of business: Arrive 2B
Host Entrepreneur (HE)
Name & surname: Jesper Bjerring Ørum
Country: Denmark
Experience in running a business: 6 years
Sector of activity: Energy, fuel, electricity and other sources of energy
Name of business/website: Globalgreentech ApS / www.globalgreentech.eu
Period of exchange: 09.05.2019 – 09.11.2019
Duration of exchange: 6 months
How did Jānis and his HE combine green technology and innovative real estate development during their collaboration?
Jānis Berzins went on an experience exchange to Denmark to work for 6 months with his mentor Jesper Bjerring Ørum, and within a few months, they had established a successful partnership and started developing two business models.
Jānis had previous experience in engineering, but when he joined the program, his goal was to explore ways to innovate in the real estate industry, find new markets, and expand his contact network. Jānis believes that a large benefit of the program is that everyone has the opportunity to evaluate which country's mentor will bring the most added value, so that not only can the mentor share his/her experience and valuable insights, but also explore the exact market where the new entrepreneur wants to develop own business.
One of Jānis' accomplishments is the development of "Frest" – a successful collaboration between him, his mentor Jesper, and two other partners. This company aims to create a self-sufficient village in Denmark that can be realized by combining green technology and innovative real estate development to create active houses that consume less energy and water than they produce. This will be one of the first projects of this scale worldwide. Therefore, one of the reasons why Jānis went to exchange directly to Jesper is because of Jesper's involvement in a green technology company.
In addition to this project, Jānis and Jesper decided to develop another business "eValet" – vertical parking lots, where the first prototype is to be sold in Norway. This parking project is specifically designed to combine new technologies with renewable energy, which will also serve as a charging point for electric cars. Jānis believes this success was possible in such a short time because of Jesper's large contact network.
Both Jānis and Jesper are continuing to work together and develop the projects they have started together during the Erasmus for Young Entrepreneurs exchange.
Concluding Remarks
Jānis Berzins (NE): "If you are still thinking about applying for Erasmus for Young Entrepreneurs, answer two questions – what is the worst that can happen and what is the best that can happen as a result of the exchange? This way you can quickly come to the conclusion that there is no reason not to try this program yourself and look into the global marketplace to bring your ideas to light with the help of an experienced entrepreneur."