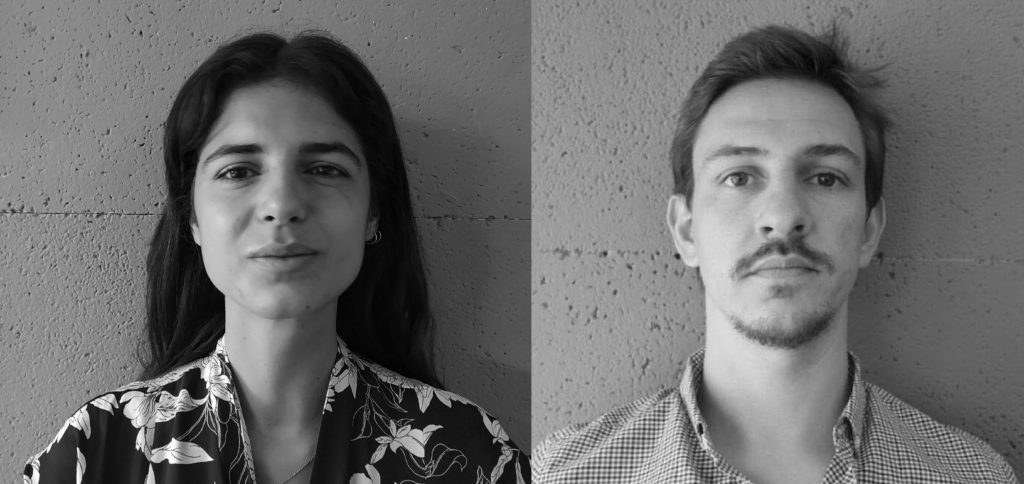 New Entrepreneur (NE):
Name & surname: Marta Rivera Castillo
Country: Spain
Age: 25
Sector of activity: Architecture
Did you already started your business? No
What is your (future) business?: An architecture business
Host Entrpreneur (HE):
Name & surname: Tiago Antero Sousa e Silva
Country: Portugal
Sector of activity: Architecture
Experience in running a business (in years): 5
Name of business/website: Cubiculo Arquitectos, www.cubiculoarquitectos.pt
What is your business?: Architecture business
Period of exchange: 01/04/2021 – 31/07/2021
Duration of exchange: 4 months
Who imagined Marta on the phone speaking Portuguese with a client?
My name is Marta and my future company is mARTE, it's still a dream but every day I can feel it closer. From my home in Seville, Spain, I considered having an exchange through the Erasmus+ programme because many of my friends had experienced the opportunity to learn from a business abroad and create their own. In my case, I was very curious to know if I was able to handle this situation in a country I love: Portugal. Not only for the experience of a business but for improving my language skills and my way of expressing myself in front of the world. From the first moment with Taigo as HE and his small but large company, I saw that this could come true, and it was only a matter of time before I realized how much I would learn both professionally and personally.
At first, when a friend came back from Copenhagen and told me how much they had learned from this experience, I thought it might be a good option, but I didn't really feel comfortable or safe with the idea of starting my own business, so I left the idea for a while. Then in my head I began to hover the idea of going to another country to start a new stage after college. So I joined two of my passions, architecture and Portugal, and surfing the internet I came across a small company that caught my attention.
On their website there were architectural drawings like the ones I always wanted to do, there were colours and faces of co-workers with whom I have learned these last months. At first I thought that all that I was supposed to learn was going to focus on my professional life, but over time and thanks to EYE coaching I have managed to overcome some goals that I take as lifelong learning. For example, now whenever I want to express my ideas, I breathe for ten seconds and write down on paper the most important ideas, and so all meetings, exhibitions and presentations are successful.
When I had the first call with my HE for the first time I was very happy to know how they worked in that small company and when I could start. However, in times of pandemic Portugal was in a delicate situation with regard to the Covid-19 and we both agreed to start on a date appropriate for both and the health of all. After that call I had a storm of feelings (both good and bad) and nerves were part of them. But as a good friend of mine says, nerves are what drives you to success when you know how to control them.
From the first day I arrived at the Tiago company, he trusted me from the beginning and gradually he was delegating more and more important activities to me. Tiago manages his company in a very traditional but effective way, clients are treated first hand and he always prefers to meet them as often as necessary. That's why the first day I went with him to meet a client. I was attentive to everything they spoke although I still didn't have much practice with the Portuguese language.
On the second day of work I was already wrapped in the product that that client demanded; in this case an apartment to live in. Tiago explained to me the tools, both physical and technological to start the work and spoke to me to know my opinion at all times. The fact of feeling valued and that my HE saw in me that I had capacity made me take a step more in my professional career, because it was my first deal with a client and my first commission of a project of architecture in real life.
In this sense, I was surprised to see how the days were progressing and I was completely in charge of the project, and if I had any doubts or problems my HE would come immediately. So the day came to meet my client, and thanks to EYE coaching I was able to know that having a meeting doesn't have to be a horror, but on the contrary, it can be a great opportunity. Also, at that time I was already learning the language a lot because my colleagues were doing everything possible to correct me and teach me to speak better Portuguese.
Now my colleagues already joke with me because I am more Portuguese than Spanish and the truth is that I feel as if I have here a family that supports me and will be on the other side of the country the moment I decide to create my own business.
From how to organize the content folders on the computer, to how I should talk to customers I have learned these months, and now I feel much more willing and confident to create my own business. I've even thought about the idea of starting in this country, Portugal. My HE and I have already talked about that we will keep in touch and in fact now we both have a broader knowledge of the market in each other's country. We have proposed to collaborate in a future and work together on some project, which is amazing and gives me a lot of hope and joy, so creating your own business doesn't seem so overwhelming anymore. I believe that none of this would have been possible without the EYE Erasmus+ programme and that if I could repeat the experience I would certainly repeat it. However, now I will create my own business and I will be delighted that other young people come to learn and have an experience like the one I have had, which I will certainly never forget.
Marta Rivera Castillo (NE): "I have known a lot about working in an architecture company, but what I have known most are incredible people who have facilitated me and taught me not to be afraid of the challenges I dream of creating a new company. I now know that I have a family in Portugal, so I encourage other young people who are still afraid to start a business but really want to do so to have this experience, and to create a family in another country, and to exchange experiences, moments and work experiences."
Tiago Antero Sousa e Silva (HE): "Maybe I have learned some aspects about my own company: aspects that I should modify as well as continue with those things that make important people feel in my business. I hope that from now on more young entrepreneurs will come and I can share, learn and teach what it means to live from something that is your passion and make it a business. This program is a two-way learning process in which HE and NE share experiences. Thanks to this experience I now know more about what my business would be like in the NE country because of its culture and ways of life. I'm looking forward to another exchange again."