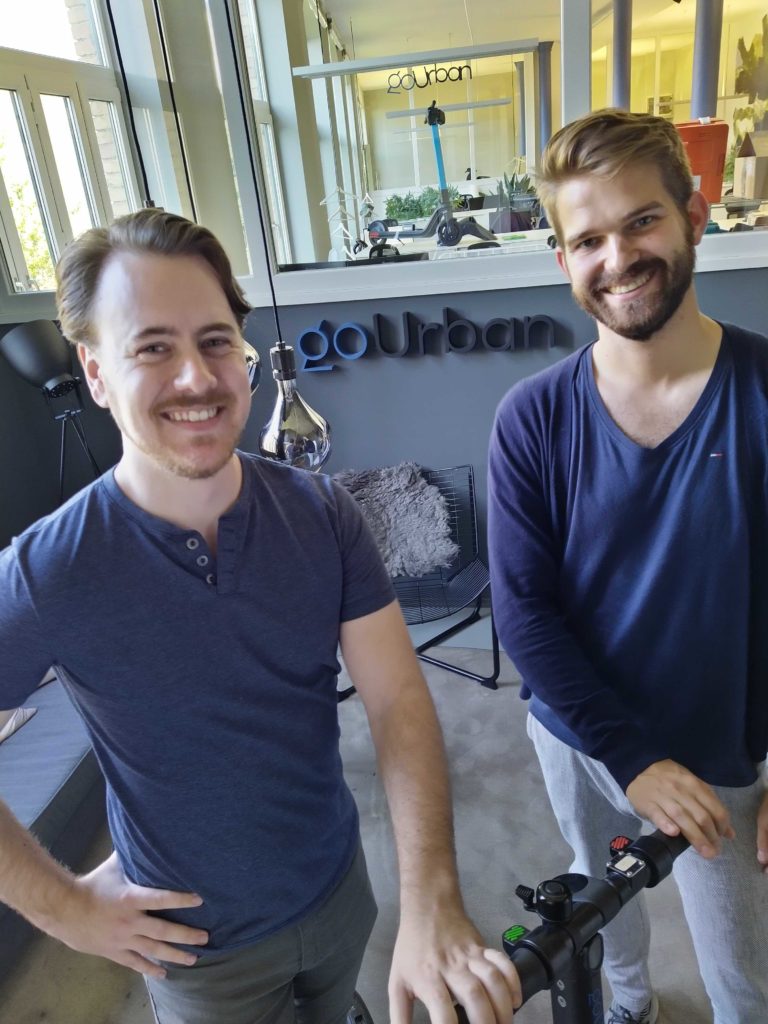 New Entrepreneur (NE)
Name & surname: Mateus Renan Fritzen
Country: Spain
Age: 25 years
Sector of activity: IT, services and supplies
Name of business: PowerTenders
Have you already started your business? No
Host Entrepreneur (HE)
Name & surname: Bojan Jukic
Country: Austria
Sector of activity: Transport and Logistics services
Experience in running a business: 6 years
Name of business/website: goUrban e-Mobility GmbH / www.gourban.at
What is your business? With goUrban you can rent an electric scooter through an app and you can leave it anywhere within the business' area again.
Period of Relationship: 13/01/2020 – 21/06/2020
Duration of Relationship: 5 months
How was Bojan Jukic able to get external ideas for his business?
Bojan Jukic is the owner of the company GoUrban, a software engineering company which is building a SaaS product for shared mobility. Bojan was looking for a motivated young entrepreneur. He found a match with Mateus Renan Fritzen from Spain. From the beginning on, Mateus was included in all activities of the company. Bojan was happy that Mateus took over responsibility very fast and showed a keen interest in questions of founding, leading and growing a company. For Bojan, sharing his entrepreneurial experience is one of his pleasures so he was glad to have found a person who is interested in this.
Mateus focused on the agile project management in IT and he was part of the scaling process. The focus was on organizing the team of developers and managing feature requests from customers. Together they worked on product development, with Mateus helping to figure what or what not to add to their new product.
Bojan made it possible for Mateus to get insights into sales and marketing activities to see how business development of young companies work.
Bojan and Mateus had a lot of chats about future businesses and potential next steps to define and achieve milestones. Bojan appreciated Mateus' experience and it helped him to get unbiased external opinions for his business. Another big advantage was that despite being part of the team for only a short time, Mateus took over responsibility very fast and helped Boris to better organize his team. "I can look back on a very successful relationship and I intend to stay in touch with Mateus".