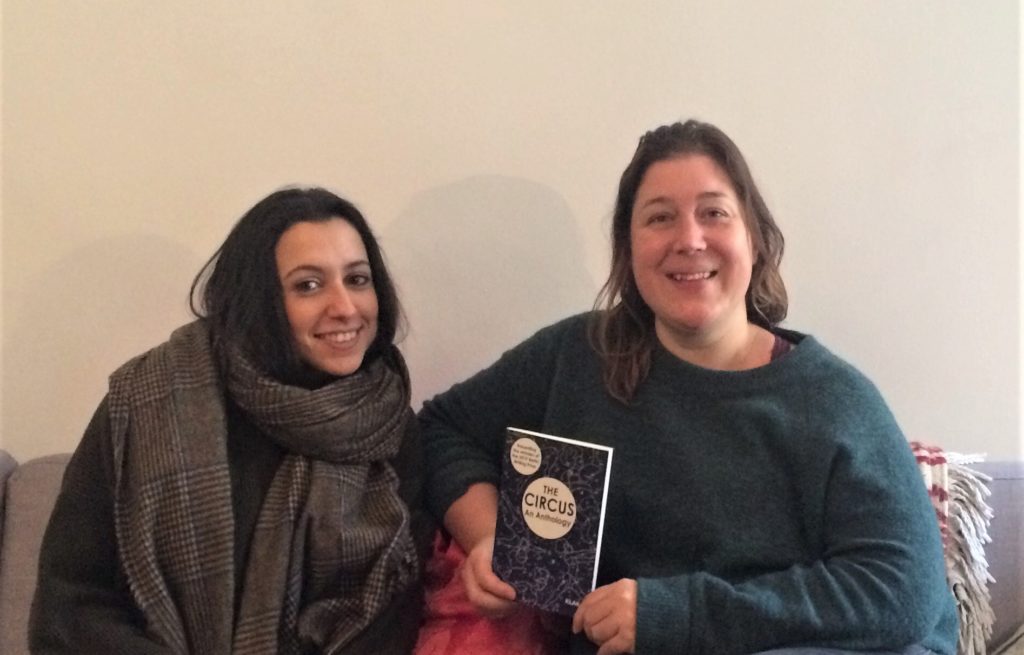 New Entrepreneur (NE)
Name & surname: Salwa Benaissa
Country: Czech Republic
Sector of activity: Writing and publishing
Name of business/website: www.salwabenaissa.com 
What is your future business? Publisher and specialist content studio
Host Entrepreneur (HE)
Name & surname: Victoria Gosling
Country: Germany
Sector of activity: Writing and publishing
Experience in running a business: 10 years
Name of business/website: The Reader Berlin / www.thereaderberlin.com
What is your business? The Reader Berlin offers English-language creative writing workshops, editing services and writing holidays. It is also the founder of the Berlin Writing Prize.
Period of Relationship: 01/09/2019 – 28/02/2020
Duration of Relationship: 6 months
A Meeting of Like Minds
Could Victoria and Salwa problem-solve a business plan in light of a rapidly-evolving industry?
I've been a HE for nearly a decade now. I joined the EYE Programme on the recommendation of a friend and fellow entrepreneur, and I haven't looked back. Each exchange is unique and I gain something different from each one. When Salwa got in touch with me and told me about her project, I knew I wanted to get involved.
I'm a novelist and to support myself while I write, I started a business offering English-language creative writing workshops in Berlin. Over the last decade, our services have expanded to include writing holidays and a raft of editing services. I also founded the Berlin Writing Prize; growing this prize has now become the main focus of my energy and I knew I needed new vision and PR skills to successfully launch the 2020 anthology, a compilation of the winning authors' work.
On Salwa's side, her hopes to establish her own publishing house that promotes female writers in translation were dependent on creating a low-investment business model—alongside gaining the practical skills that would free her from relying on freelancers. I'm well-connected in publishing and I was able to teach her some useful skills and introduce her to some key players who could offer her practical help and mentorship. We spent a lot of time discussing the rapidly-evolving publishing industry, and how these changes impact small presses, both positively and negatively. Making money from publishing books is a huge challenge, so we spent a lot of time talking about sponsorship, partnering and funding, as well as looking at successful examples of similar enterprises in Berlin and beyond.
During the time we worked together, I was hugely inspired by Salwa. She's a lot younger than me and utterly fearless. In addition to a great work ethic, she's a digital native and passed on a lot to me from her communications background. One of the challenges for me about running my own business is that I don't pick up as much from colleagues as I have in bustling in-house environments.
The highlight of our exchange had to be the launch of our 2020 Berlin Writing Prize Anthology. This was the culmination of more than a year's work on my part and six months' efforts from Salwa. It was a beautiful evening. We came together with our judges, sponsors, the award-winning authors, my tutors and many other writers and book lovers. The anthology looked brilliant—we received so many compliments. The readings were superlative. The room was full of a community spirit. It was hugely rewarding. I don't think the anthology would have been as good as it is without Salwa, nor would I have enjoyed creating it as much. Sales have been really solid too. I think we now stand in an excellent position going forward. I hope Salwa feels the way I do—we're going to stay in close contact going forward.