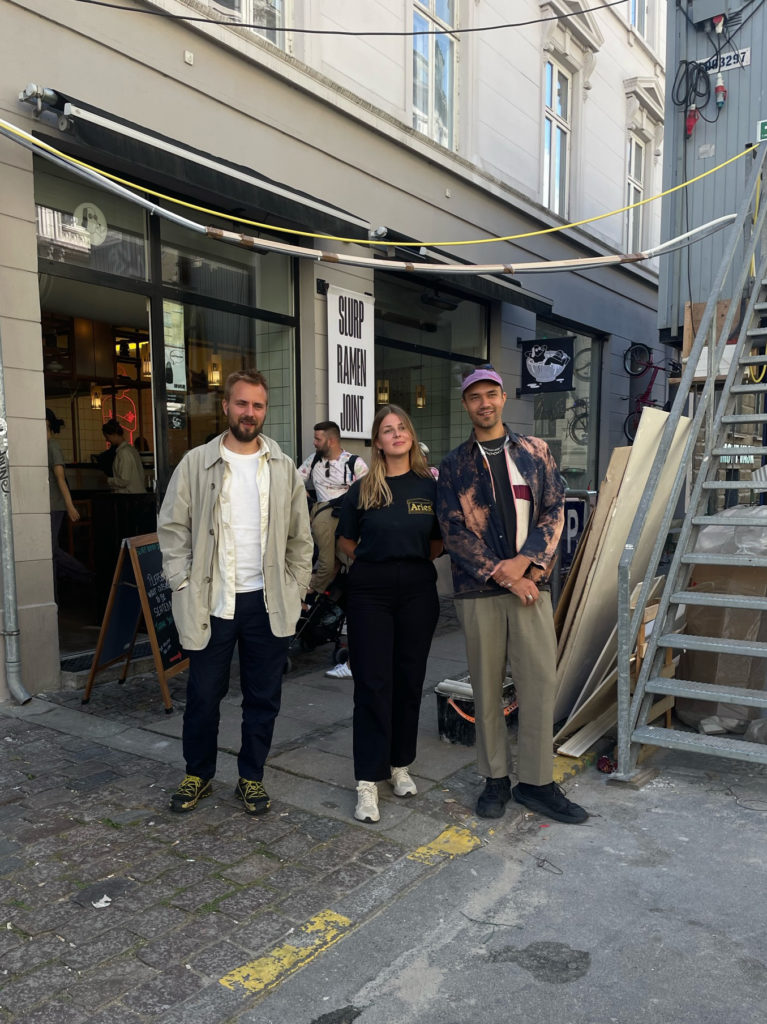 New Entrepreneur (NE):
Name & surname: Andrea Eiber
Country: Austria
Age: 27
Sector of activity: Graphic Design
Did you already start your business? No
What is your future business? A design studio in the area of graphic design and photography
Host Entrepreneur (HE):
Name & surname: Martin Bek
Country: Denmark
Sector of activity: Graphic Design
Experience in running a business (in years): 6
Name of business/website: Alexis Mark, www.Alexismark.com
What is your business? A design studio of three co-founders, founded in 2016
Period of exchange: 01/07/2022 – 30/09/2022
Duration of exchange: 3 months
Andrea's story with Martin Bek and his studio Alexis Mark:
Living and working up north has always been a great desire of mine—especially Copenhagen, Denmark has fascinated me. Not only the city itself, but also its architecture, furniture design, biking culture, and obviously its graphic design.
After my master's degree in Visual Communication at the University of Art and Design in Linz, Austria, and already working, besides my studies as a graphic designer, I decided to move on to gain new knowledge and experience as a graphic designer and photographer abroad.
Through the Erasmus for Young Entrepreneurs program, I was able to take the opportunity to work for three months with one of the most amazing graphic design studios nowadays—Alexis Mark, which is the shared pseudonym of the three graphic designers Marie Grønkær, Kristoffer Li, and Martin Bek located in the Nørrebro, Copenhagen.
During our exchange, Alexis Mark and I worked collectively on a small-scale printed publication, went to the printers to experience how a printed matter is produced, had a lot of great conversations about art and design, shared our ideas, references, and inspirations, went to the Black Diamond (The Danish Royal Library) where Alexis Mark was awarded the prize for best book design of the year in the category of non-fiction for one of their books designs and produced a lot of photographs for recent and former projects.
All in all, the exchange with Marie, Kristoffer, and Martin in Copenhagen was an unforgettable experience where I was able to use my skills and competencies as a graphic designer and photographer but also where I gained so much new inspiration, motivation, perspectives, feedback and impressions in their way of designing.
I'm extremely thankful to have taken this opportunity to not only develop as a graphic designer and photographer but also as a young entrepreneur. Alexis Mark and I have also decided to continue our cooperation in working together in the future.