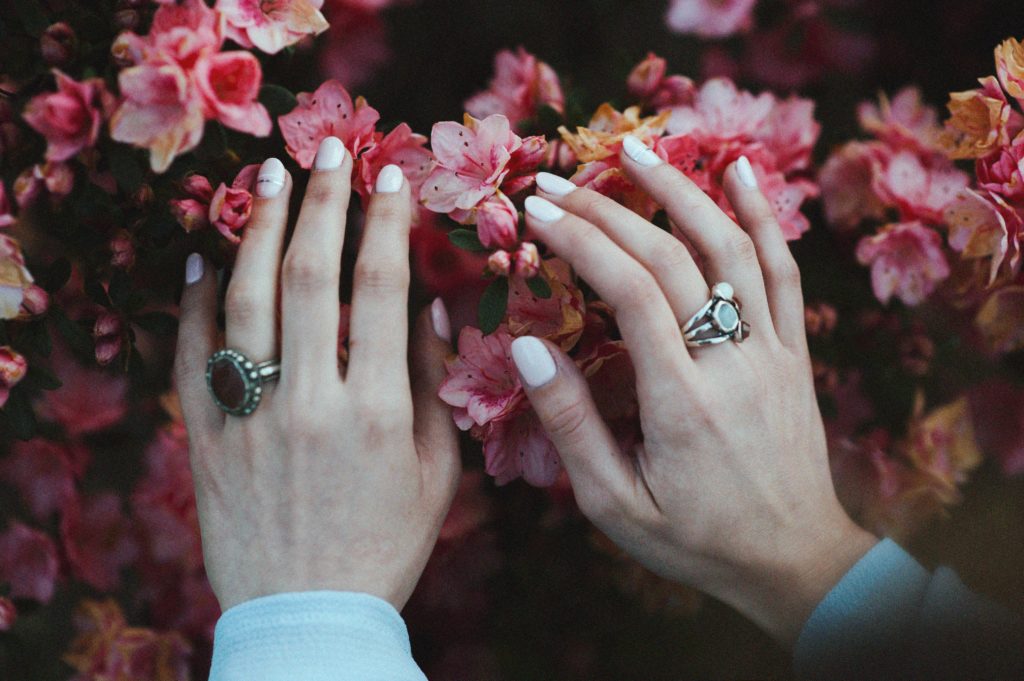 New Entrepreneur (NE)
Name & surname: Viktorija Bacinskaite
Country: Spain
Age: 26
Sector of activity: Health and Beauty
Did you already start your business? No.
Name of business: Extensions
What is your future business? Mobile beauty service
Host Entrepreneur (HE)
Name & surname: Karolina Fetingiene
Country: Lithuania
Sector of activity: Health and Beauty
Experience in running a business: 7 years
Name of business/website: Lusso hair boutique/ lusso.lt
What is your business? Beauty salon, hair extension shop and training.
Period of exchange: 04/09/2019 – 03/03/2019
Duration of exchange: 6 months
Which essential skills did Viktorija Bacinskaite learn for her own new business, a mobile beauty service?
Viktorija is a young entrepreneur, she has been working in the beauty industry for over 4 years now and is very passionate about the newest beauty trends. She heard about the ERASMUS entrepreneurship programme from her sister, who had previously successfully participated in the programme. She decided to participate in the programme, because she believed in her business idea and just needed guidance for starting a new business.
Karolina is an experienced business owner from Lithuania, who has been running a successful business for almost 7 years now. She heard about the Erasmus for Young Entrepreneurs programme from Viktorija, who had previously attended one of her training courses for hair extension application. Karolina decided to participate in the programme, because she is passionate about her profession, feels it's necessary to share the knowledge with future professionals, and thinks it is a good opportunity to get a fresh view on her business from the future entrepreneur.
Viktorija was assisting Karolina in her day-to-day activities by helping rebound the hair extensions in the extension maintenance procedures, was making surveys for new and existing clients to get intel about their likes and dislikes, was helping with the social media content, and helped with training new professionals. Karolina and her salon staff did different beauty training courses to help Viktorija learn new skills and services. Viktorija and Karolina also attended beauty exhibitions and shows. They made research on different beauty products and tools that are going to be used in Viktorija's business. Together, they have updated the business plan and so Viktorika learnt what to expect when starting a new business.
Viktorija has learned how to do professional manicure, pedicure, nail extensions, eyelash extensions, eyebrow coloring using henna dye, facial waxing, application and styling of Great Lengths hair extensions, as well as how to use different products and tools.
Karolina has learned more about Spanish clients, the courses available in Tenerife, and new tips and tricks to catch foreign clients' eyes on social media. Viktorija helped with providing information, sharing knowledge, creating surveys, and having discussions with clients about their likes and dislikes of the services provided by Karolina's business. She is going to incorporate monthly surveys to track the progress and demand different services.
Viktorija is going to partner with Karolina's business by using its products for her beauty treatments (hair extensions, keratin, loops, etc.).
Concluding remarks
Viktorija Bacinskaite (NE): Viktorija has already encouraged other new entrepreneurs to participate in the programme. She is very grateful for the experience, being able to learn and grow alongside one of the best professionals in the industry, thanks to the programme.
Karolina Fetingiene (HE): Karolina would encourage other experienced entrepreneurs to participate in the programme. She feels that the programme helps to give back to the next generation of professionals by sharing the knowledge as well as getting a fresh outlook on their business from NE in return.