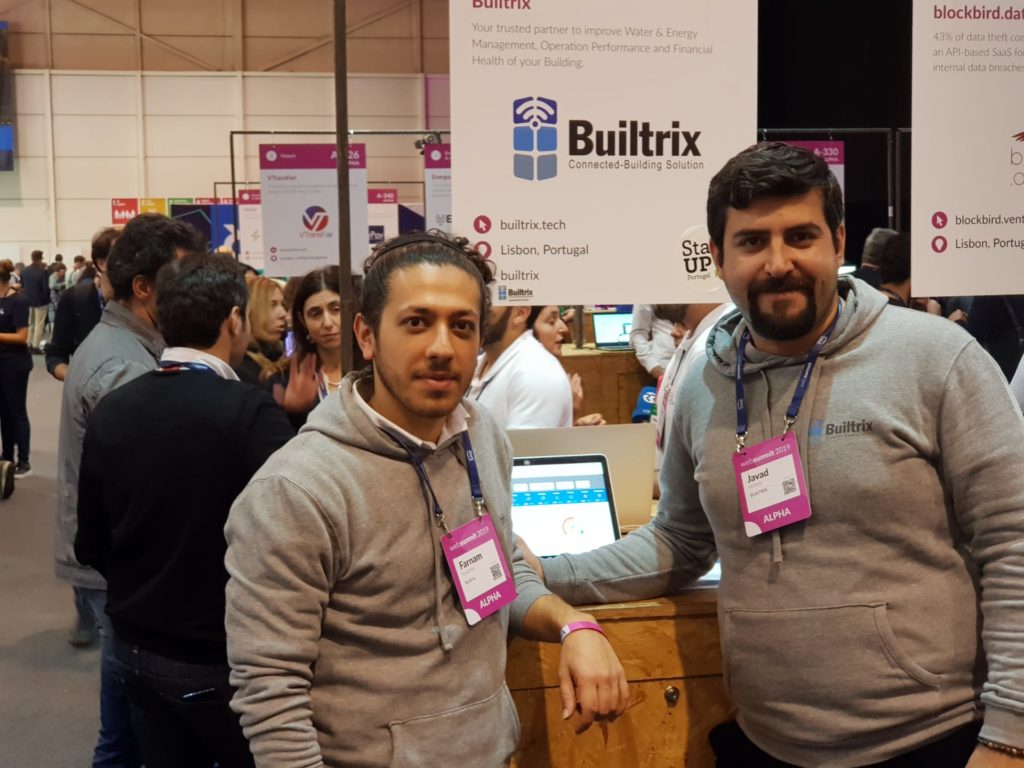 Background information of NE
Name & surname: Farnam Kavehei
Country: Spain
Age: 25
Status: Would-be entrepreneur/Start-up
Sector: UX/UI Design
Background information of HE
Name & surname: Javad Hatami
Country: Portugal
Age: 36
Experience (years): 5
Sector: Data, Sustainability, Energy, PropTech (property technology)
Name of business: Builtrix
Website: https://www.builtrix.tech/
Period of Relationship: 23/09/2019 – 28/02/2020
Duration of Relationship: 5 months
How did Farnam learn how to found and run a start-up in an international environment while further developing his design skills?
My name is Farnam Kavehei, I'm an NE from Spain and the HE is Mr. Javad Hatami of Builtrix Co., based in Lisbon, Portugal.
I discovered this program through a classmate in my language class and I decided to give it a chance because I was thinking about my own project and I found it a great opportunity to work in another office abroad, to learn how really startups work and how to communicate with other professionals.
The idea for both of us was to create a good relationship for the future, for Builtrix, to develop a new interface for their service and product, improve the usability and especially for me to learn how they work, how to start and run a startup, to learn how to prepare for different founding contests and of course to improve my international experience and skills.
Fortunately, we had a great connection from the first day on and I adapted to the team very fast. The office is located in a co-working space with plenty of international companies and it was a huge advantage to work with people from all over the world in the same place.
During the exchange period, I had the chance to learn a lot about the different incubators and accelerators in Lisbon and the growth process. I also had the pleasure to take part in the Web Summit, one of the biggest technology conferences in the world, as a Builtrix family member. We changed the website interface and we designed a whole new interface for Builtrix's digital dashboard service. In another project, we ran a sustainability campaign in Cascais Municipality and I was honored to work as the campaign designer.
Erasmus for Young Entrepreneurs allowed me to live and experience another culture and society, and I feel grateful for choosing Lisbon for my exchange program because it brought many wonderful people and experiences to my career path. Both parts felt improvements, I improved my user research skills and earned lots of experience in my design skills and Builtrix improved the service usability and design and it is a big step to be bold in this big market.
Concluding Remarks
Farnam Kavehei: "Great experience. Super cool office and colleagues. Very nice city to spend this time, and now I'm full of inspiration to continue my path!"
Javad Hatami: "It was a pleasure to meet and work with Farnam. His work contributed significantly to the UX/UI of Builtrix website and dashboard. He was able to do user research, suggestion, and implementation of those suggestions in order to have a better product."